[GIS Book/PDF] Applied Environmental Economics: A GIS Approach to Cost-Benefit Analysis
Description
Demonstrating the power of Geographical Information Systems (GIS) applied to environmental economics problems, the authors reveal how GIS can be used to model complex real world interactions between the environment and the economy. This allows a more sophisticated evaluation of the costs and benefits of environmental policies than by conventional cost benefit techniques. Using an extended case study of a land use change problem, the authors develop an innovative methodology that has important applications to economists, environmental managers and regional planners.
Book Info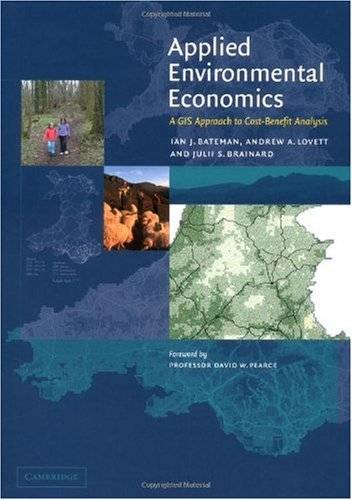 Author(s): Ian J. Bateman, Andrew A. Lovett, Julii S. Brainard
Publisher: Cambridge University Press, Year: 2003
ISBN: 0521809568,9780521809566,0511064098
Join Group
Due to copyright or some other issues, the resources you currently see may not be available, for more information, such as purchase, lease, second-hand transfer or other method, you can join our Telegram group, many other GIS tips would be shared here.
Telegram: Join GIS Hub Group
comments powered by

Disqus