[GIS Book/PDF] Assessment of Energy Sources Using GIS
Description
This volume is a comprehensive guide to the use of geographic information systems (GIS) for the spatial analysis of supply and demand for energy in the global and local scale. It gathers the latest research and techniques in GIS for spatial and temporal analysis of energy systems, mapping of energy from fossil fuels, optimization of renewable energy sources, optimized deployment of existing power sources, and assessment of environmental impact of all of the above. Author Lubos Matejicek covers GIS for assessment a wide variety of energy sources, including fossil fuels, hydropower, wind power, solar energy, biomass energy, and nuclear power as well as the use of batteries and accumulators. The author also utilizes case studies to illustrate advanced techniques such as multicriteria analysis, environmental modeling for prediction of energy consumption, and the use of mobile computing and multimedia tools.
Book Info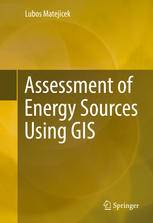 Author(s): Lubos Matejicek (auth.)
Publisher: Springer International Publishing, Year: 2017
ISBN: 978-3-319-52693-5, 978-3-319-52694-2
Join Group
Due to copyright or some other issues, the resources you currently see may not be available, for more information, such as purchase, lease, second-hand transfer or other method, you can join our Telegram group, many other GIS tips would be shared here.
Telegram: Join GIS Hub Group
comments powered by

Disqus