[GIS Book/PDF] Geographic Information Systems (GIS) for Disaster Management
Description
"... [P]rovides coverage of the basics of GIS. It examines what GIS can and can't do, GIS data formats (vector, raster, imagery), and basic GIS functions including analysis, map production/cartography, and data modeling. It presents a series of real-life case studies that illustrate the GIS concepts discussed in each chapter. These case studies supply readers with an understanding of the applicability of GIS to the full disaster management cycle." -- back cover Read more...
Book Info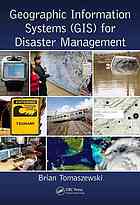 Author(s): Tomaszewski, Brian
Publisher: CRC Press, Year: 2014
ISBN: 9781482211689,1482211688
Join Group
Due to copyright or some other issues, the resources you currently see may not be available, for more information, such as purchase, lease, second-hand transfer or other method, you can join our Telegram group, many other GIS tips would be shared here.
Telegram: Join GIS Hub Group
comments powered by

Disqus