[GIS Book/PDF] GIS and Health : GISDATA 6
Description
The potential users of GIS for health related analysis and applications are legion. In this edited collection, there are extensive examinations of appropriate methodologies for spatial analysis and spatial statistics in analyzing health data. Chapters explore the links with GIS and consider some of the assumptions and problems associated with such analyses. A range of chapters explore the associations between, for example, air pollution and ill health, and between pesticide exposure and disease risk. The book also covers statistical and cartographic methods for analyzing data for small areas and methods for health assessment needs.
Book Info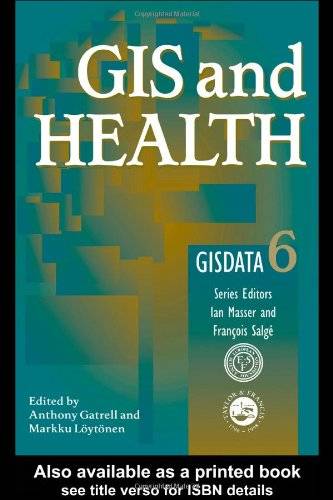 Author(s): Anthony Gattrell, M Loytonen
Year: 1998
ISBN: 0748407790,9780748407798
Join Group
Due to copyright or some other issues, the resources you currently see may not be available, for more information, such as purchase, lease, second-hand transfer or other method, you can join our Telegram group, many other GIS tips would be shared here.
Telegram: Join GIS Hub Group
comments powered by

Disqus