[GIS Book/PDF] GIS Technologie: Geoinformationssysteme, Landinformationssysteme und ihre Grundlagen
Description
In GIS-Technologie wird der Einsatz digitaler Methoden zur Verwaltung, Darstellung und Auswertung ortsbezogener Informationen beschrieben. Es wird ein Konzept vorgestellt, das einerseits die Anforderungen eines Katasters an Detailreichtum und Punktgenauigkeit erf?llt, andererseits die gro?r?umige rasterorientierte Anwendung im Rahmen der Geowissenschaften und der Umweltplanung zul??t. Das logische Gesamtkonzept wird verst?ndlich beschrieben und ist deshalb f?r einen breiteren Leserkreis gedacht.
Book Info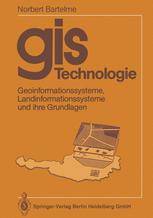 Author(s): Dr. Norbert Bartelme (auth.)
Publisher: Springer Berlin Heidelberg, Year: 1989
ISBN: 978-3-540-50410-8,978-3-662-07494-7
Join Group
Due to copyright or some other issues, the resources you currently see may not be available, for more information, such as purchase, lease, second-hand transfer or other method, you can join our Telegram group, many other GIS tips would be shared here.
Telegram: Join GIS Hub Group
comments powered by

Disqus