[GIS Book/PDF] GIS Tutorial 3: Advanced Workbook
Description
GIS Tutorial 3: Advanced Workbook features exercises that demonstrate the advanced functionality of the ArcEditor and ArcInfo licenses of ArcGIS Desktop. This workbook is divided into four sections: geodatabase framework design, data creation and management, workflow optimization, and labeling and symbolizing. A fully functioning 180-day trial DVD of ArcEditor 10 software and a DVD containing data used in the tutorial exercises are included. GIS Tutorial 3 was designed to be used for advanced coursework or individual study.
Book Info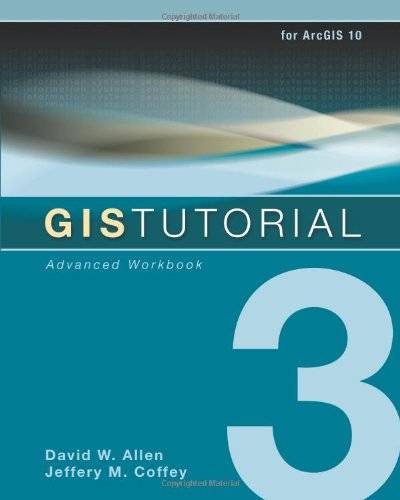 Author(s): David W. Allen, Jeffery M. Coffey
Publisher: Esri Press, Year: 2010
ISBN: 1589482077,9781589482074
Join Group
Due to copyright or some other issues, the resources you currently see may not be available, for more information, such as purchase, lease, second-hand transfer or other method, you can join our Telegram group, many other GIS tips would be shared here.
Telegram: Join GIS Hub Group
comments powered by

Disqus