[GIS Book/PDF] Mathematical Techniques in GIS, Second Edition
Description
Explaining the fundamentals that support the manipulation and display of geographic information, this book focuses on basic mathematical techniques and reviews the characteristics of geographic information. The new edition contains end-of-chapter summaries, thorough revisions to every chapter, expanded information on computer graphics and spatial analysis, and an expanded section on vectors. It gives GIS professionals the tools they need to advise others of the integrity of results, the quality of the information, and the safety of using it. Read more...
Book Info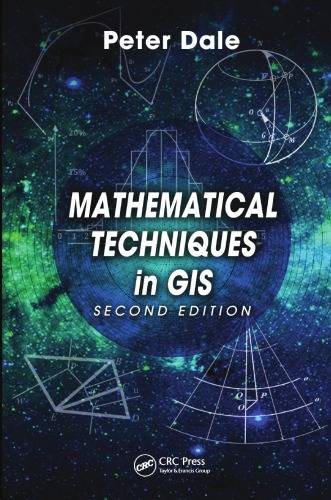 Author(s): Peter Dale
Publisher: Taylor and Francis, Year: 2004
ISBN: 9781466595552,1466595558
Join Group
Due to copyright or some other issues, the resources you currently see may not be available, for more information, such as purchase, lease, second-hand transfer or other method, you can join our Telegram group, many other GIS tips would be shared here.
Telegram: Join GIS Hub Group
comments powered by

Disqus