[GIS Book/PDF] Resource Management Information Systems. Remote Sensing, GIS and Modelling
Description
Resource Management Information Systems: Remote Sensing, GIS and Modelling, Second Edition provides you with the knowledge and skill necessary to design, build, implement, and operate spatial resource management information systems for the management of physical resources. This volume promotes the use of these technologies in a spatial context, enabling you to apply information systems toward the management of resources in agriculture, forestry, land use planning, valuation, engineering, and many additional fields.
A follow-up to the first edition, Resource Management Information Systems: Process and Practice, this book offers extensive revisions, reflecting the rapidly evolving nature of the technologies needed to manage spatial resources.
Book Info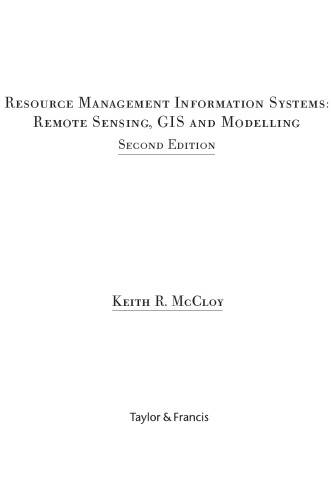 Author(s): Keith R. McCloy
Publisher: CRC, Year: 2013
ISBN: 978-1-4200-5595-5
Download
Join the group as followed to get more info.
Join Group
Due to copyright or some other issues, the resources you currently see may not be available, for more information, such as purchase, lease, second-hand transfer or other method, you can join our Telegram group, many other GIS tips would be shared here.
Telegram: Join GIS Hub Group
comments powered by

Disqus