[GIS Book/PDF] Wetland Landscape Characterization GIS Remote Sensing and Image Analysis
Description
This book was written to assist scientists, engineers, technicians and other resource managers in the evaluation of wetland boundaries and characteristics. Powerful tools - GIS, mapping, remote sensing - are described and demonstrated using practical applications and combined to yield landscape ecological data, and ecological risk assessments. Using numerous technical methods, Wetland Landscape Characterization shows you how to evaluate the presence of wetlands, and the stressors, exposures and ecological systems - streams, lakes, terrestial - that influence their condition. A vital component of the book is the variety of quality assurance/quality control and accuracy assessment techniques presented throughout the text. A thorough understanding of these methods is critical to the success of your project.
Book Info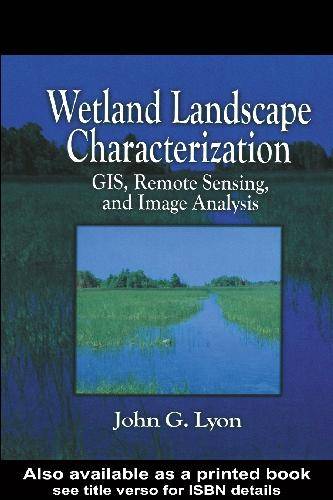 Author(s): JOHN G.LYON
ISBN: 0-203-30532-9,0-203-34357-3,1-57504-121-9
Download
Join the group as followed to get more info.
Join Group
Due to copyright or some other issues, the resources you currently see may not be available, for more information, such as purchase, lease, second-hand transfer or other method, you can join our Telegram group, many other GIS tips would be shared here.
Telegram: Join GIS Hub Group
comments powered by

Disqus