[GIS Book/PDF] 3D-GIS Visualisierung in der Umweltinformatik (German Edition)
Description
3D-Visualisierungen werden heutzutage in vielen verschiedenen Gebieten eingesetzt. Ein großer Vorteil der 3D-Visualisierung ist, dass sie komplexe räumliche Zusammenhänge leicht verständlich darstellen kann. Die Motivation dieser Arbeit war, Eigenschaften von 3D-Visualisierungen auf ihren Nutzen im Zusammenhang mit der Visualisierung von umweltrelevanten Daten zu untersuchen und generische Lösungsmöglichkeiten für die Realisierung von 3D-Visualisierungen in Umweltanwendungen zu entwickeln.
Book Info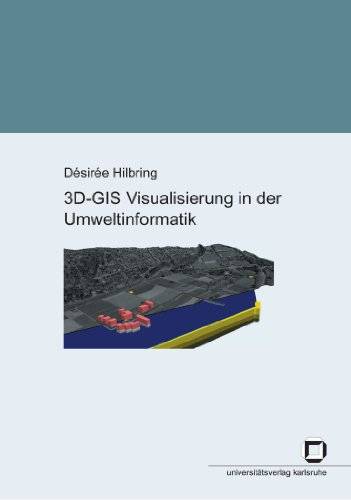 Author(s): Désirée Hilbring
Publisher: KIT Scientific Publishing, Year: 2010
ISBN: 393730083X,9783937300832
Download
Join the group as followed to get more info.
Join Group
Due to copyright or some other issues, the resources you currently see may not be available, for more information, such as purchase, lease, second-hand transfer or other method, you can join our Telegram group, many other GIS tips would be shared here.
Telegram: Join GIS Hub Group
comments powered by

Disqus