[GIS Book/PDF] Encyclopedia of GIS
Description
The Encyclopedia of GIS provides a comprehensive and authoritative guide, contributed by experts and peer-reviewed for accuracy, and alphabetically arranged for convenient access. The entries explain key software and processes used by geographers and computational scientists. Major overviews are provided for nearly 200 topics: Geoinformatics, Spatial Cognition, and Location-Based Services and more. Shorter entries define specific terms and concepts. The reference will be published as a print volume with abundant black and white art, and simultaneously as an XML online reference with hyperlinked citations, cross-references, four-color art, links to web-based maps, and other interactive features.
Book Info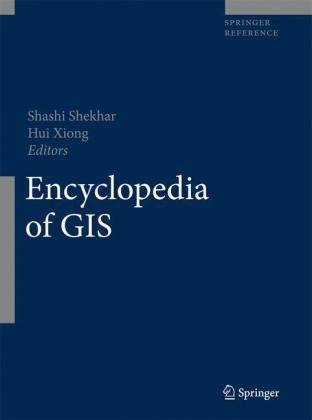 Author(s): Shashi Shekhar, Shashi Shekhar, Hui Xiong
Series: Springer Reference
Publisher: Springer, Year: 2008
Join Group
Due to copyright or some other issues, the resources you currently see may not be available, for more information, such as purchase, lease, second-hand transfer or other method, you can join our Telegram group, many other GIS tips would be shared here.
Telegram: Join GIS Hub Group
comments powered by

Disqus