[GIS Book/PDF] GIS and Spatial Analysis in Veterinary Science (Cabi Publishing)
Description
The use of geographical information systems (including remote sensing) and spatial analysis in public health is now widespread. Its importance and potential for the monitoring of animal diseases has never been greater with the recent outbreaks of BSE and Foot-and-Mouth Disease. GIS and Spatial Analysis in Veterinary Science is the first book to review how such practices can be applied to veterinary science. Topics covered include the application of GIS to epidemic disease response, to companion animal epidemiology and to the management of wildlife diseases. It also covers the parallels with human health and spatial statistics in the biomedical sciences.
Book Info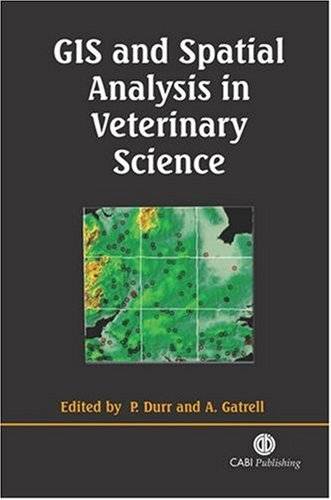 Author(s): P. A. Durr, A. C. Gatrell
Year: 2004
ISBN: 0851996345,9780851996349,9780851990460
Join Group
Due to copyright or some other issues, the resources you currently see may not be available, for more information, such as purchase, lease, second-hand transfer or other method, you can join our Telegram group, many other GIS tips would be shared here.
Telegram: Join GIS Hub Group
comments powered by

Disqus