[GIS Book/PDF] GIs in Germany: The Social, Economic, Cultural and Political History of the American Military Presence
Description
The fifteen essays in this volume offer a comprehensive look at the role of American military forces in Germany. The American military forces in the Federal Republic of Germany after WWII played an important role not just in the NATO military alliance but also in German-American relations as a whole. Around twenty-two-million U.S. servicemen and their dependents have been stationed in Germany since WWII, and their presence has contributed to one of the few successful American attempts at democratic nation building in the twentieth century. In the social and cultural realm the GIs helped to Americanize Germany, and their own German experiences influenced the U.S. civil rights movement and soldier radicalism. The U.S. military presence also served as a bellwether for overall relations between the two countries.
Book Info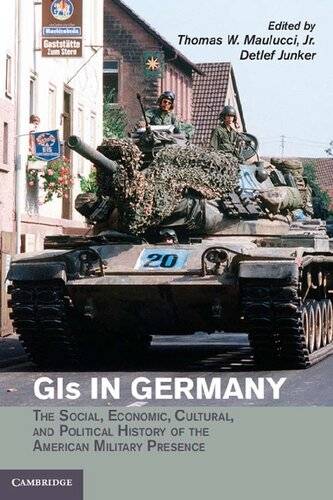 Author(s): Thomas W. Maulucci Jr. ; Detlef Junker
Series: Publications of the German Historical Institute
Publisher: Cambridge University Press, Year: 2013
Join Group
Due to copyright or some other issues, the resources you currently see may not be available, for more information, such as purchase, lease, second-hand transfer or other method, you can join our Telegram group, many other GIS tips would be shared here.
Telegram: Join GIS Hub Group
comments powered by

Disqus