[GIS Book/PDF] Remote Sensing and GIS for Ecologists: Using Open Source Software (Data in the Wild)
Description
This is a book about how ecologists can integrate remote sensing and GIS in their daily work. It will allow ecologists to get started with the application of remote sensing and to understand its potential and limitations. Using practical examples, the book covers all necessary steps from planning field campaigns to deriving ecologically relevant information through remote sensing and modelling of species distributions. All practical examples in this book rely on OpenSource software and freely available data sets. Quantum GIS (QGIS) is introduced for basic GIS data handling, and in-depth spatial analytics and statistics are conducted with the software package R.
Readers will learn how to apply remote sensing within ecological research projects, how to approach spatial data sampling and how to interpret remote sensing derived products. The authors discuss a wide range of statistical analyses with regard to satellite data as well as specialised topics such as time-series analysis. Extended scripts on how to create professional looking maps and graphics are also provided. This book is a valuable resource for students and scientists in the fields of conservation and ecology interested in learning how to get started in applying remote sensing in ecological research and conservation planning.
more details on
book.ecosens.org/
Book Info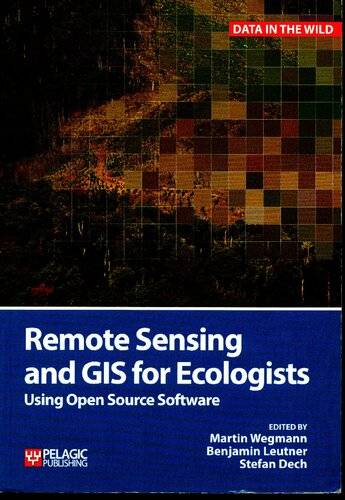 Author(s): Martin Wegmann (editor), Benjamin Leutner (editor), Stefan Dech (editor)
Series: Data in the Wild
Publisher: Pelagic Publishing, Year: 2016
Join Group
Due to copyright or some other issues, the resources you currently see may not be available, for more information, such as purchase, lease, second-hand transfer or other method, you can join our Telegram group, many other GIS tips would be shared here.
Telegram: Join GIS Hub Group
comments powered by

Disqus