[GIS Book/PDF] Spatial Information Theory A Theoretical Basis for GIS: International Conference COSIT '95 Semmering, Austria, September 21–23, 1995 Proceedings
Description
This book constitutes the refereed proceedings of the International Conference on Spatial Information Theory, COSIT'95, held near Vienna, Austria, in September 1995.Spatial Information Theory brings together three fields of research of paramount importance for geographic information systems technology, namely spatial reasoning, representation of space, and human understanding of space. The book contains 36 fully revised papers selected from a total of 78 submissions and gives a comprehensive state-of-the-art report on this exciting multidisciplinary - and highly interdisciplinary - area of research and development.
Book Info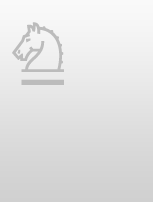 Author(s): Max J. Egenhofer, David M. Mark (auth.), Andrew U. Frank, Werner Kuhn (eds.)
Series: Lecture Notes in Computer Science 988
Publisher: Springer-Verlag Berlin Heidelberg, Year: 1995
Join Group
Due to copyright or some other issues, the resources you currently see may not be available, for more information, such as purchase, lease, second-hand transfer or other method, you can join our Telegram group, many other GIS tips would be shared here.
Telegram: Join GIS Hub Group
comments powered by

Disqus