[GIS Book/PDF] GIS-gestutzte Risikoanalyse fur Rutschungen und Felssturze in den Ostalpen (Vorarlberg, Osterreich) German
Description
Der Lehrstuhl für Angewandte Geologie der Universität Karlsruhe (AGK) arbeitete in Kooperation mit der INATURA Dornbirn und der Vorarlberger Landesregierung am Projekt Georisikokarte Vorarlberg. Es wurde eine Methodik vorgeschlagen, um die Gefährdung für Hangrutschungen und Felsstürze regional auszuweisen. Die so erstellten Karten sind ein Instrument für die regionale Siedlungs- und Raumplanung und sollen nicht nur Ingenieuren und Raumplanern, sondern auch lokalen Behörden und der ansässigen Bevölkerung einen Einblick in die Naturgefahren geben.
Book Info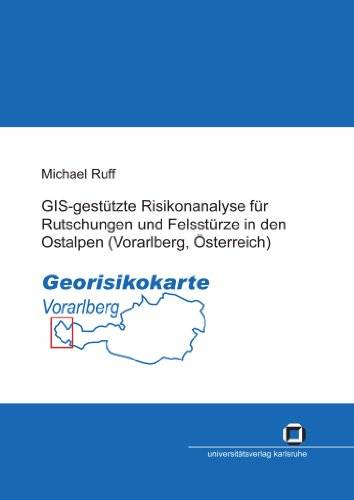 Author(s): Michael Ruff
Year: 2010
ISBN: 3937300465,9783937300467
Download
Join the group as followed to get more info.
Join Group
Due to copyright or some other issues, the resources you currently see may not be available, for more information, such as purchase, lease, second-hand transfer or other method, you can join our Telegram group, many other GIS tips would be shared here.
Telegram: Join GIS Hub Group
comments powered by

Disqus