[GIS Book/PDF] Regional and Urban GIS: A Decision Support Approach
Description
This unique text shows students and professionals how geographic information systems (GIS) can guide decision making about complex community and environmental problems. The authors' step-by-step introduction to GIS-based decision analysis methods and techniques covers important urban and regional issues (land, transportation, and water resource management) and decision processes (planning, improvement programming, and implementation). Real-world case studies demonstrate how GIS-based decision support works in a variety of contexts, with a special focus on community and regional sustainability management. Ideal for course use, the book reinforces key concepts with end-of-chapter review questions; illustrations include 18 color plates.
Book Info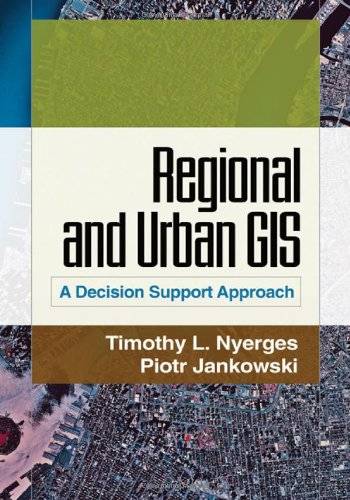 Author(s): Timothy L. Nyerges, Piotr Jankowski
Publisher: The Guilford Press, Year: 2009
ISBN: 160623336X,9781606233368
Join Group
Due to copyright or some other issues, the resources you currently see may not be available, for more information, such as purchase, lease, second-hand transfer or other method, you can join our Telegram group, many other GIS tips would be shared here.
Telegram: Join GIS Hub Group
comments powered by

Disqus